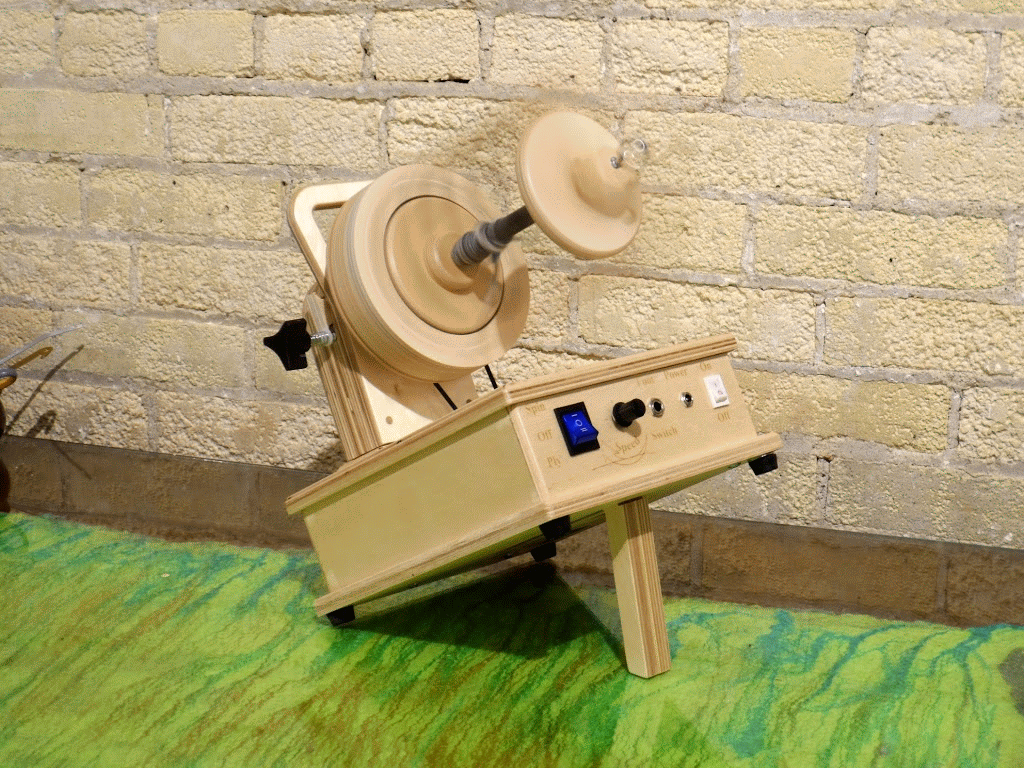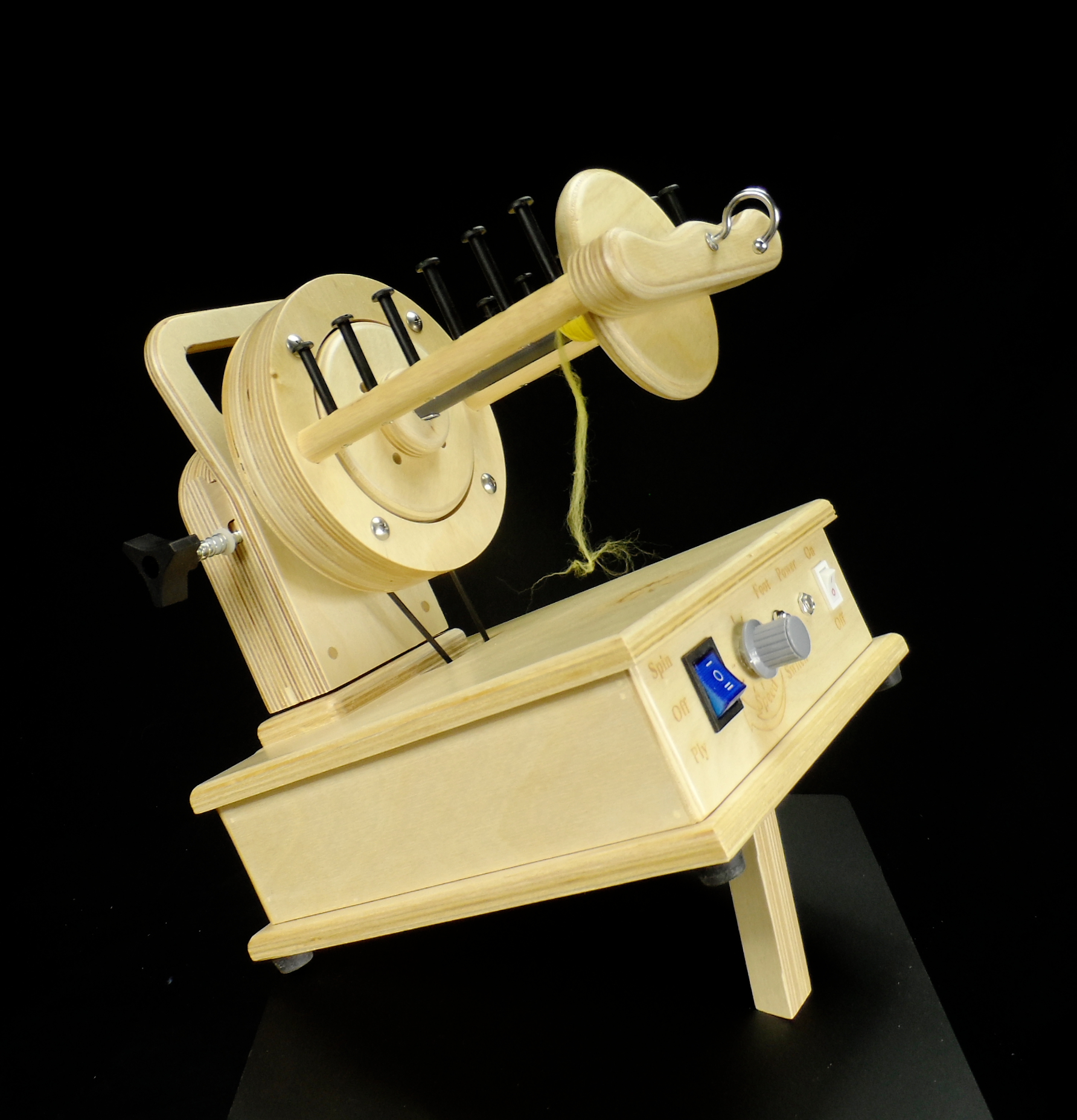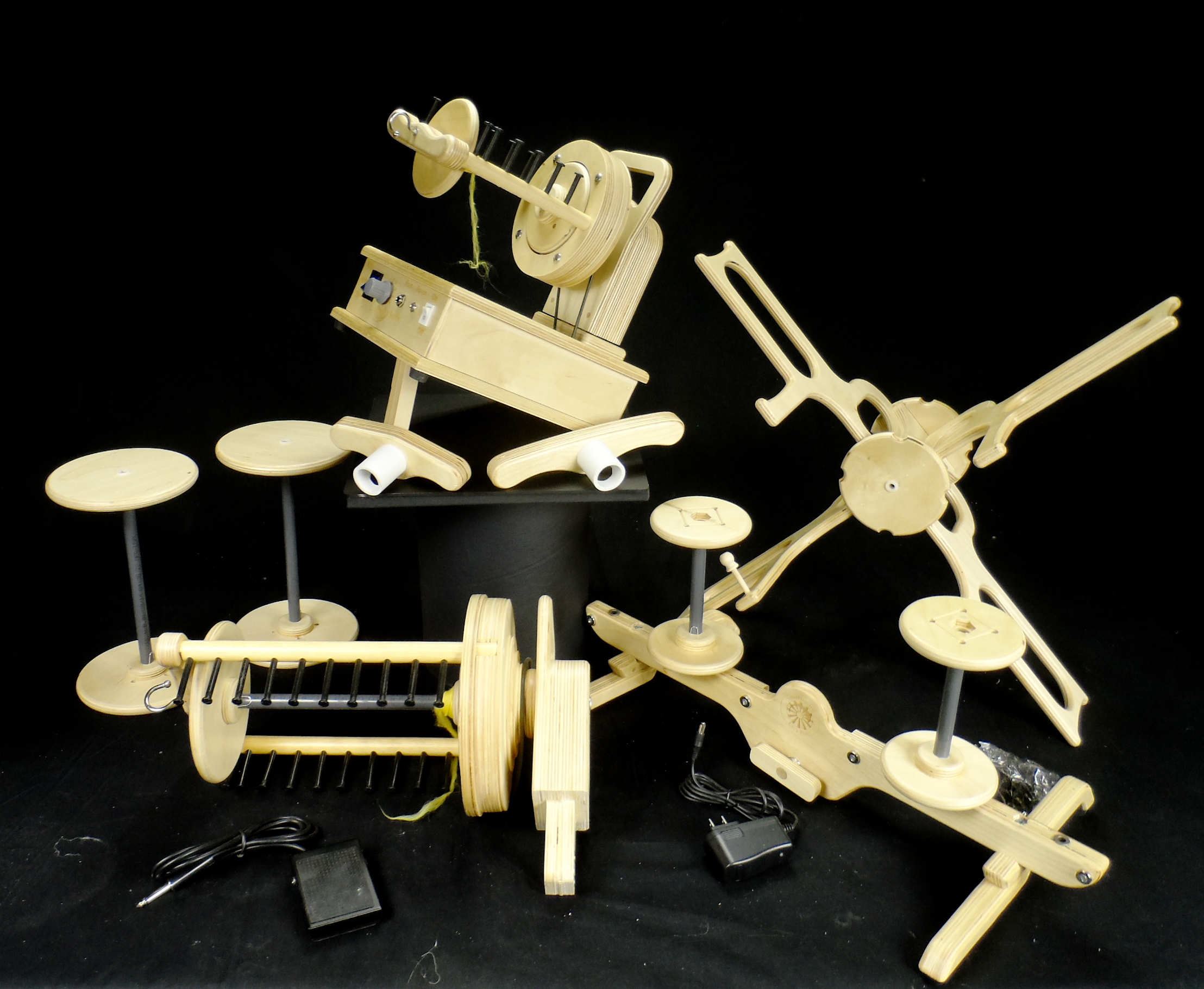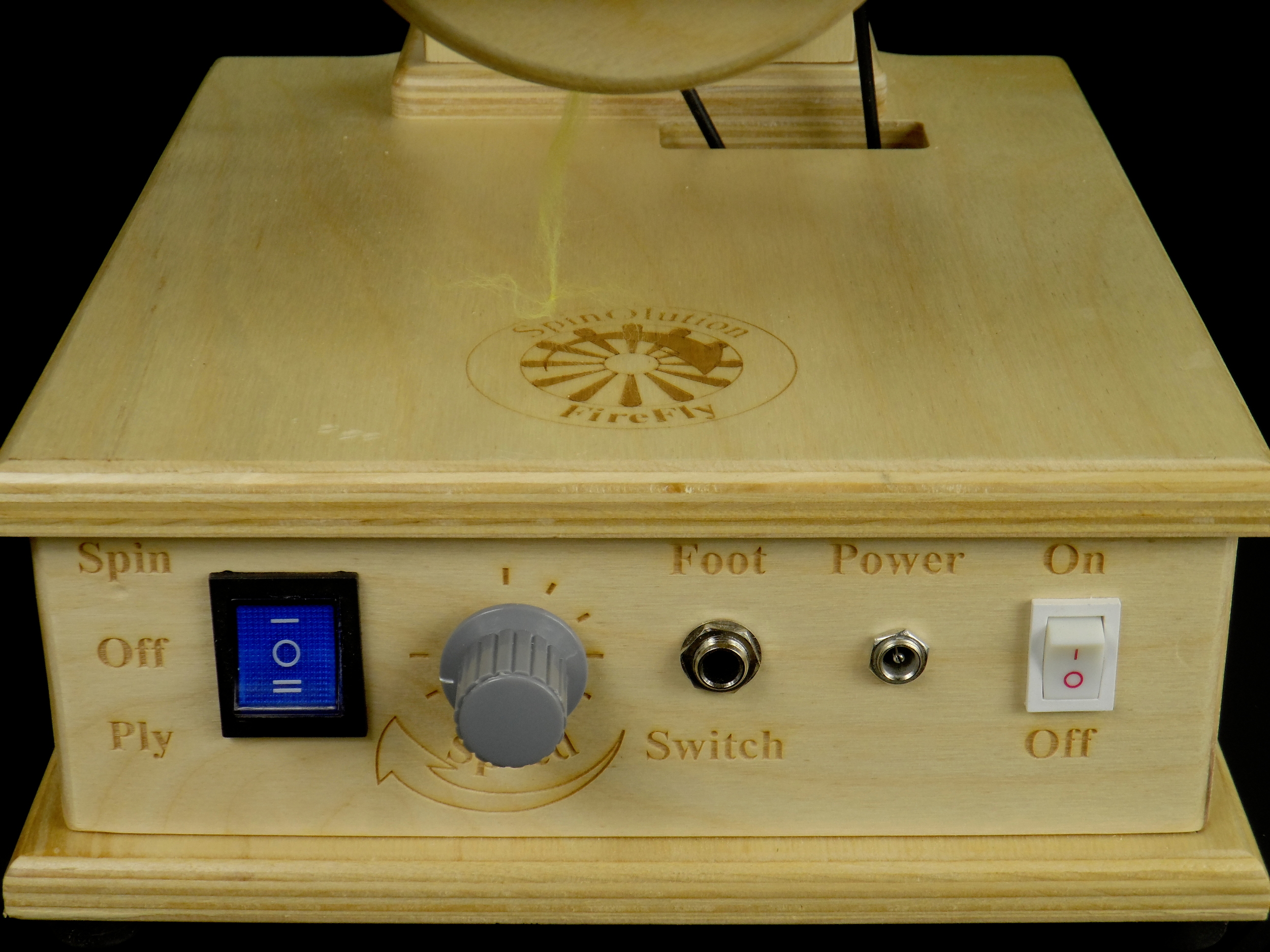 Firefly E-Spinner from SpinOlution
The Firefly is our modular electric spinning wheel. Within the base is a rechargeable battery that holds 14 hours of spin time for cordless spinning. The Firefly is equivalent to an electric Monarch. We combined our state of the art engineering and durable design with the power of electricity to create this dynamic, multi-purpose spinning wheel.
MODULAR WHEEL. Our 8 oz, 16 oz, 32 oz, and 64 oz flyers are interchangeable between the Monarch and the Firefly. Swap flyers between these two wheel bases for multiple wheel options.

FIREFLY Price List (includes S&H to USA)
Wheel with 4A accelerated Flyer & 3 Bobbins $1,219
Wheel with 8 oz Flyer & 3 Bobbins $1,219
Wheel with 16 oz Flyer & 3 Bobbins $1,429
Wheel with 32 oz Flyer & 3 Bobbins $1,429
Studio Packages
Fine Yarn Package 4 0z / 8 oz $2,099
Classic Yarn Package 8 0z / 16 oz $2,099
Bulky Yarn Package 8 0z / 32 oz $2,099
Art Yarn Package 16 0z / 32 oz $2,109
Firefly Base Only* $819
Studio Package deal includes. Firefly Base, Lazy Kate, Skein Winder, Extra Drive Bands, Tube and Hook Orifice bars, Built in Battery Pack, Wall & Car Charger, Foot Pedal Along with the 8 oz Setup + 3 Bobbins and your choice of the 16 oz or 32 oz setup + 3 Bobbins