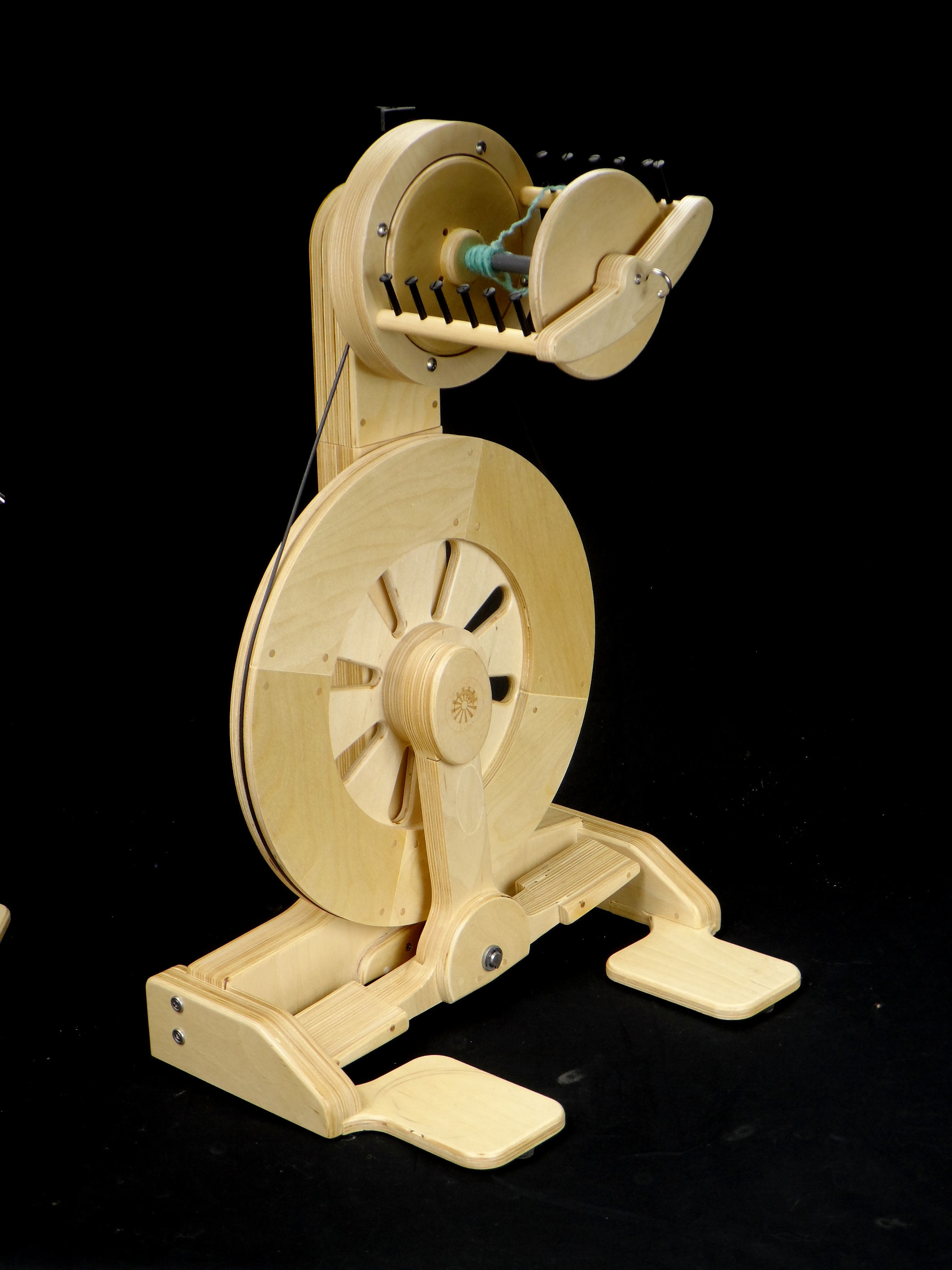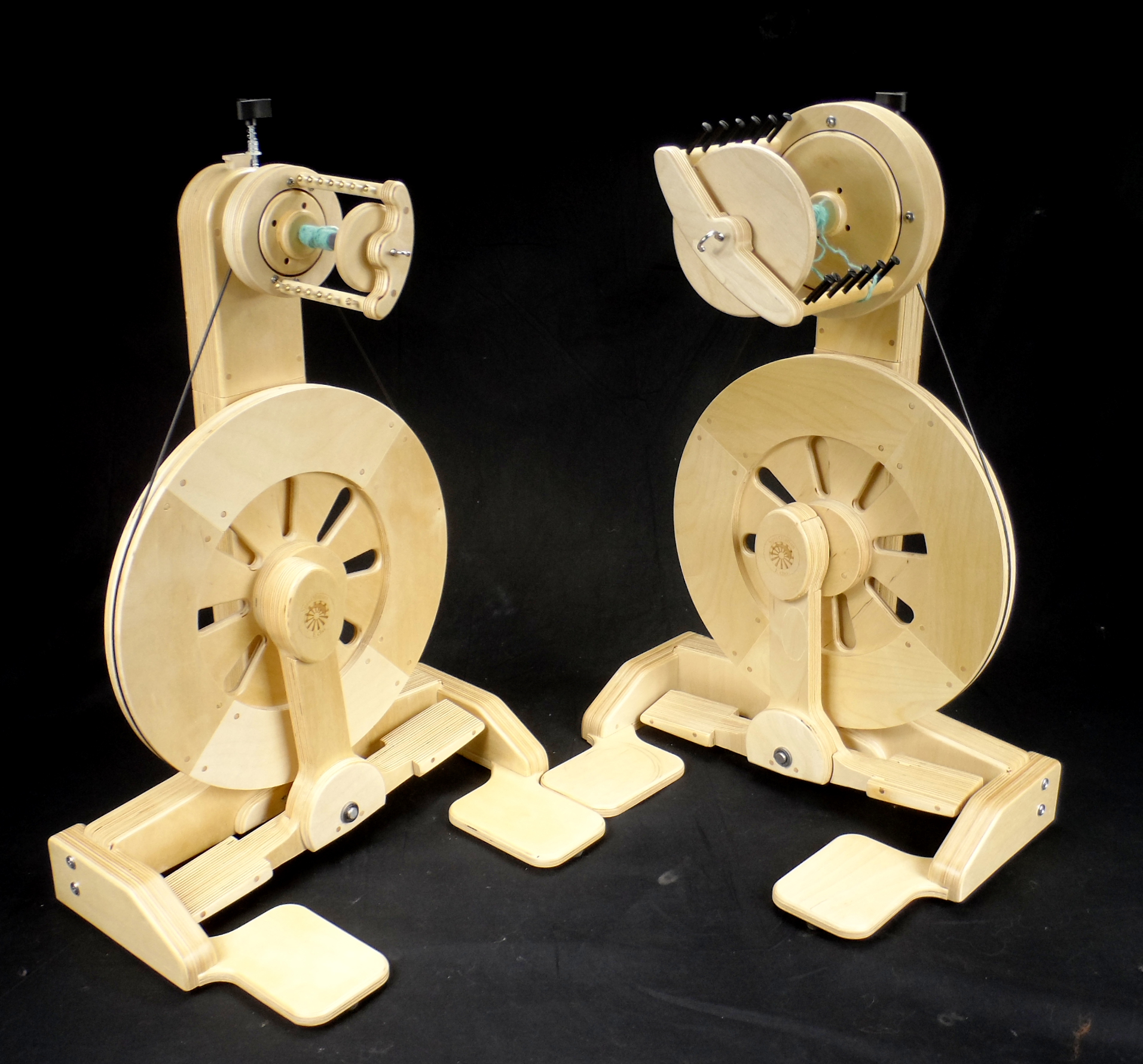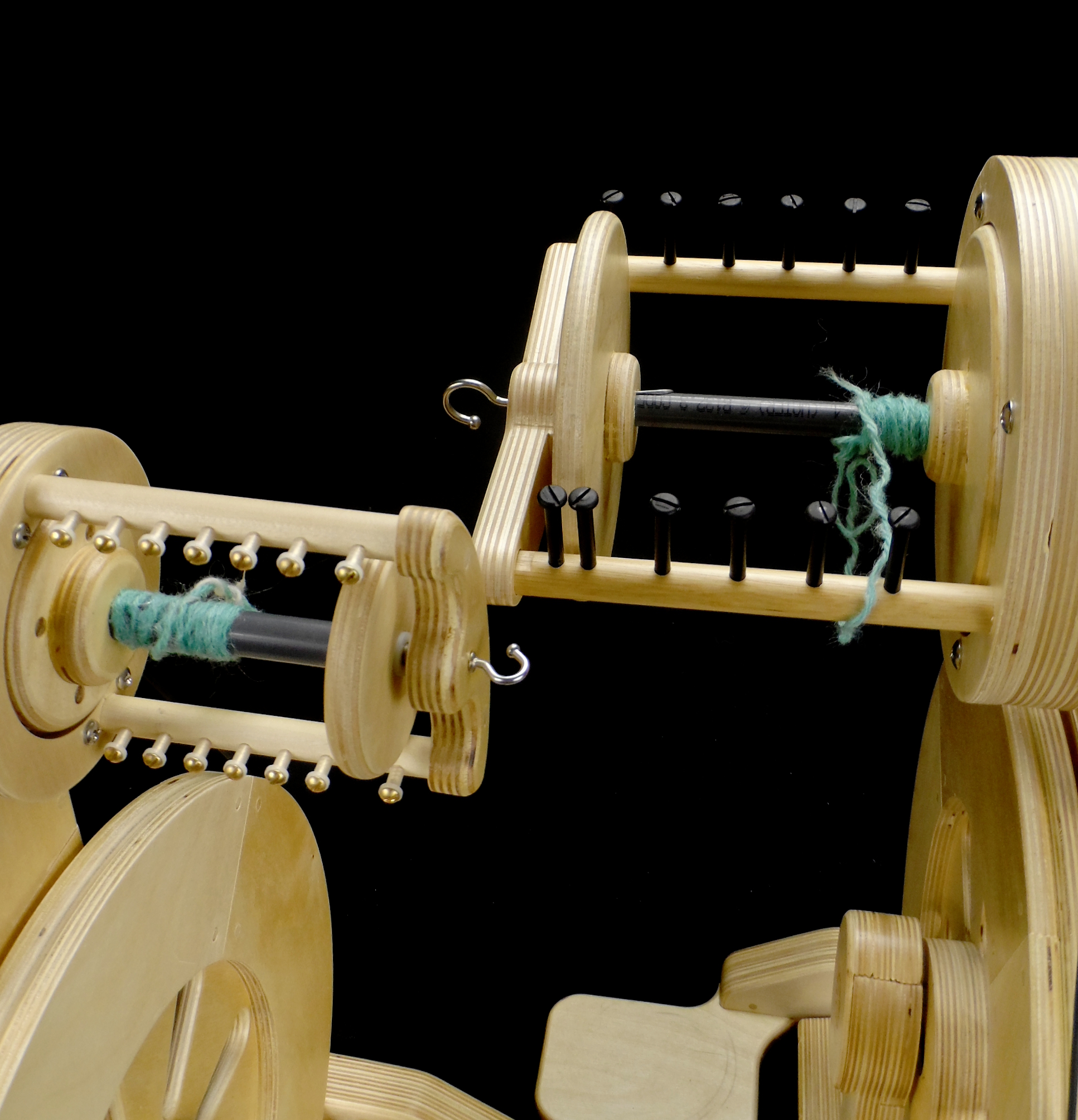 Echo Spinning Wheel from SpinOlution
Now available with interchangeable flyers 4oz - 8oz - 16oz
This entry-level spinning wheel has many state of the art engineering features from the MACH series and Bee Travel wheels - all in one affordable lightweight studio wheel. If you are learning to spin, have a shop, or teach spinning - this is a perfect wheel for your collection. You can spin any yarn from fine to bulky The Echo comes with your choice of a 4 oz an 8 oz or 16 oz setup. Simple enough for the novice spinner to learn and grow on and engineered for the most seasoned spinners to enjoy.
Echo FEATURES:
This wheel comes standard with an open hook orifice. You can purchase an additional tube orifice as an accessory to this wheel.

Our bobbins remove without a hassle thanks to the easily-removable magnetic orifice bar.

The tension knob is easy to adjust for the perfect uptake every time.

Heel rests and multiple rubber feet help to keep the wheel stable and stationary.

The wheel is made with heavy duty construction, out of warp resistant furniture-grade birch plywood, for years of dependable use.

All SpinOlution wheels are designed and manufactured in America.
Echo SPECIFICATIONS
Weight: 14 pounds
Height: 28.5 inches (orifice height 25 inches)
Width: 19.25 inches
Depth: 12 inches
ECHO Price List (includes S&H to USA)
Wheel with 4 oz Flyer & 3 Bobbin $659
Wheel w/ 4A accelerated flyer & 3 Bobbins $809
Wheel with 8 oz Flyer & 3 Bobbins $809
Wheel with 16 oz Flyer & 3 Bobbins $919
Wildflower engraving Options
Spinner side of Wheel $125
Audience Side of Wheel $125
Base and sides $125
Studio Packages
Traditional Yarn Package 4 0z / 16 oz $1,469
Fine Yarn Package 4A 0z / 8 oz $1,549
Bulky Yarn Package 8 0z / 32 oz $1,549
Art Yarn Package 16 0z / 32 oz $1,579
Spinolution Echo
Available in 4 sizes or Package options
4 oozz 4A - 8 oz - 16 oz